Brooklyn Physical Therapy – Bay Ridge
Here at Fit Rehab Physical Therapy, we really value our patients. In fact, many of them have found a high level of success in our treatment services. Fit Rehab Physical Therapy is located at 355 93rd St. in Brooklyn, NY. Our PT staff is highly experienced, offering specialized treatment services for any pain, injury, or discomfort you may feel.
We are confident in our ability to provide solutions to all of our patients' needs due to our development of advanced technologies and methods. At Fit Rehab Physical Therapy, we use sophisticated diagnostic methods to help determine which services will benefit our patients the most.
Call our office at (917) 397-3539 or click here to request an appointment with one of our physical therapists today. We'll be happy to meet you and create a treatment plan for your journey to health, healing, and pain relief. Our in-depth assessments lead to successful pain relief, healing, and future injury prevention.
Our Brooklyn, NY physical therapists can provide you with pain relief
Our goal at Fit Rehab Physical Therapy is to make your daily tasks and activities easier. Therapy can help you with things like getting dressing on your own, exercising, walking your dog, or even allowing you to do the things you enjoy in your free time, such as gardening.
Physical therapy can be highly effective in alleviating pain by providing the types of treatment you may need when your pain makes it hard to move around and perform daily tasks.
In addition, physical therapy not only provides relief but also teaches you techniques to prevent re-injury and pain in the future.
If you're concerned about the effectiveness of physical therapy, be assured that our Brooklyn, NY physical therapy services will help you move better and relieve your pain. They can also help to improve or restore your physical function and fitness.
Our Brooklyn, NY - Bay Ridge Physical Therapy Clinic

Physical Therapy
A physical therapist is a movement specialist, educated in analyzing mobility issues with walking, running, jumping, bending, stretching, and almost every other form of physical activity.

Manual Therapy
Manual therapy is an advanced method of therapy helps to minimize swelling, reduce restraint, mobilize joints, and improve your freedom of movement.


Dry Needling
Dry needling has been shown to improve many musculoskeletal conditions, including acute and chronic injuries, overuse, neck pain, headaches, and more.
Physical Therapists - 93rd St (Bay Ridge)
Meet Our Team!
Brooklyn, NY Physical Therapists
At the end of the day, the Fit Rehab Physical Therapy team is here to help you, every step of the way. They are compassionate, caring, and ambitious about helping you achieve your highest level of performance with the least amount of discomfort possible. Fit Rehab Physical Therapy in Brooklyn, NY stands by the belief that our success depends on your success. Because of this, we strive to create a warm, welcoming environment where you can heal comfortably and safely.
Our dedicated team consists of leading Brooklyn, NY physical therapy experts, any of whom would be happy to work with you on whatever you may be struggling with. Our physical therapists will find the true cause of your problems and provide quality treatment for the pain you are currently experiencing. They will also use their abilities to provide you with injury prevention services in the future!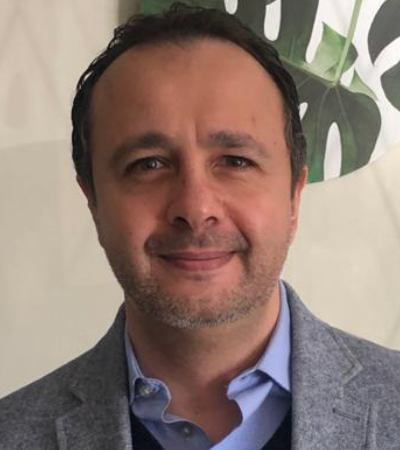 Find long-lasting relief with Fit Rehab Physical Therapy
At Fit Rehab Physical Therapy, we have one mission: to see our patients excel in every area of their wellness journey. Our treatment plans are designed to help you achieve your goals, taking into account your symptoms, medical history, and any health restrictions you may have.
If you are in the Brooklyn, NY area, or in any of the surrounding areas, and you are looking for relief, look no further. Fit Rehab Physical Therapy is here to help as one of the most favored Brooklyn, NY physical therapy practices.
We look forward to seeing you achieve your recovery, health, and fitness goals! With our care and commitment, we know that it is possible for anyone who walks through our doors. We know what works best, and we're eager to help you discover the treatments for your needs!
Are you suffering from pain or limited range of motion?
If you're suffering, fill out the form to request a consult.